District Chain Linked Committees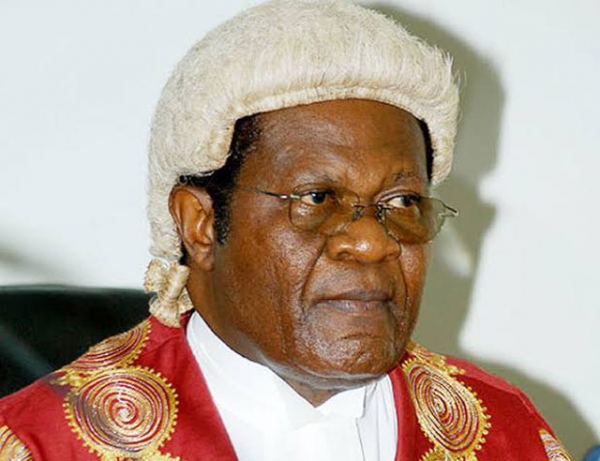 JLOS at District Level
This is represented by the JLOS Chain Linked Committees (DCCs) based in each District to oversee and coordinate the reform program. The JLOS committees at the district work on the principle of chain link and are primarily focused on Promoting cooperation, communication and coordination (3Cs) at the local level covering all the four focus areas of the JLOS
What is coordination?
Characterized by the chain of JLOs institutions coming together from entry to exit.
What is cooperation?
Exemplified by JLOS agencies and stakeholders working together to identify bottlenecks in the administration of justice and maintenance of law and order and devising local solutions to address them, followed by peer reviews to compel actors to take action.
What is communication?
Facilitating openness and transparency about challenges being faced in dispensing justice. It is also used to inform the agenda on identification of local issues affecting administration of justice and maintenance of law and order.
Who are the members of the DCCs at District Level?
All the JLOS institutions present in the district
Relevant Civil Society organisations and private sector organisations; operating within the four(4) JLOS thematic or focal areas of Criminal Justice , Land Justice, Commercial Justice and Family Justice.
Civil and Local Leaders.
Nominated members of the public.
Role of DCCs
Oversee and coordinate improvements in the administration of justice and maintenance of law and order.
Enhance case management and reducing case backlog.
Address issues relating to the JLOS focus areas of Land Justice Commercial Justice, Criminal Justice and Family Justice.
Conduct district level monitoring of JLOS activities and inspect or visit offices of JLOS agencies
Be the focal point for JLOS district activities
Undertake civic, public education and outreach programmes.
Iron out misunderstandings between stakeholders and enhance the 3Cs.
Create an open and safe environment in which it is possible to discuss each other's performance, strength and weaknesses.
Undertake periodic reporting to the JLOS Technical committee through the JLOS Secretariat with copy of the report to the committee patron who is the resident Judge of the High Court circuit.
Strive to remove impediments in the chain of justice;
Organisation JLOS open days in the areas of their jurisdiction;
Ensure that all institutions respect, observe and promote the bill of rights in the Constitution with regard to timely delivery of justice, fair trial rights, rights of suspects and persons in detection.
 DOWNLOAD
Revised Operating Guidelines for Chain-Linked Committees
See also: The  DCC Document Centre for more downloads
By This email address is being protected from spambots. You need JavaScript enabled to view it. | JLOS Secretariat